First off, a hearty thank you to all who served in the Armed Forces on this Memorial Day.  Without your sacrifice—and for some, the ultimate sacrifice–none of us would be able to enjoy kayak fishing as a pastime–or very many pastimes for that matter.
So, another day at Lake Marburg… I had heard that my close-by lake was jammed early, so I decided to hit the bigger lake, in the hopes that it would not be as busy. My hunch paid off… the sheer size made the boat, sailboat and recreational kayak traffic bearable. I decided to try two areas I had yet to fish; and they both paid off.
I hit the area known as 'sailboat cove' (it's where they people park their sailboats off of the water) and saw lots of bass cruising in the shallow water.. I was able to nail this one, a healthy 13″: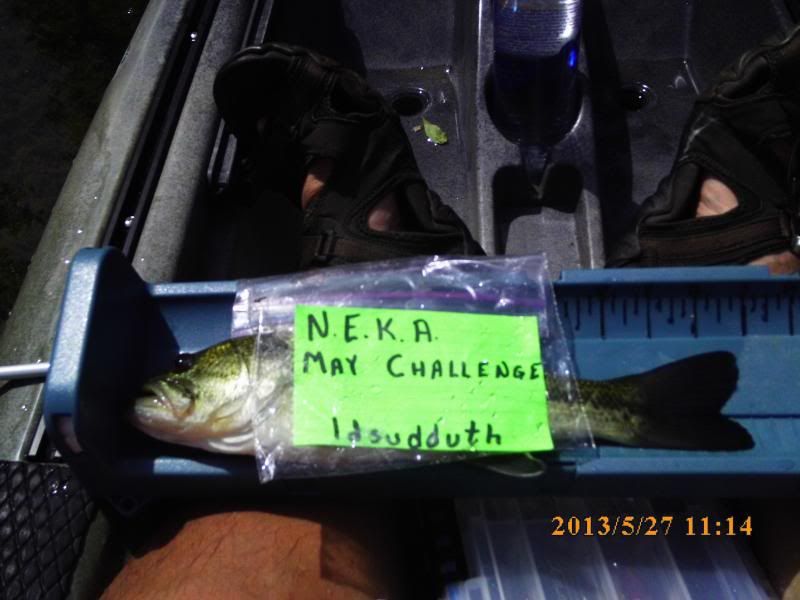 ;
I fished all around the area and had no other takers, so I decided to hit another area–Black Rock Flats. This was the mother load. I had 3 fish not pictured—two under 11″ and one that felt like a huge one that came off near my bow.. I'm not sure it wasn't a burbot, though..it didn't feel like a bass; and this area is known to be a habitat for them.
Anyway—the remainder of today:
14″

15″

and finally, the big girl of the day:
16.5″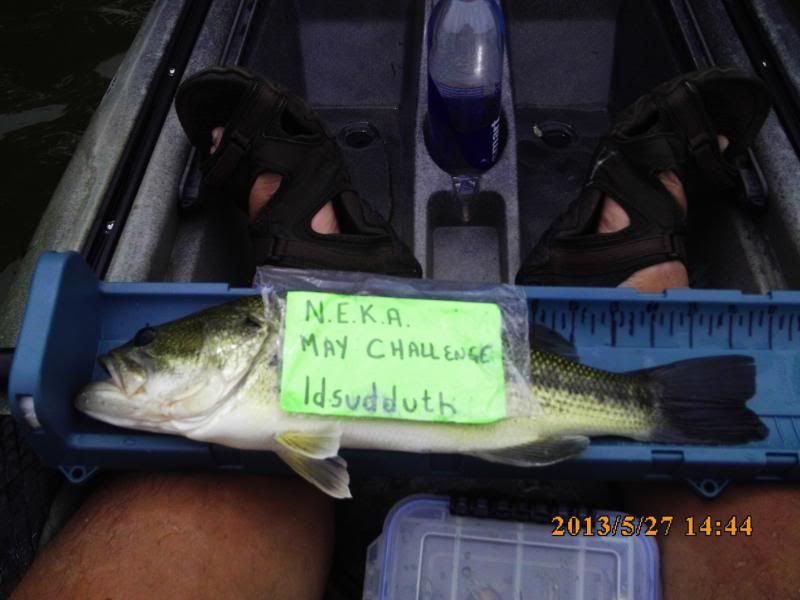 It was a great day to paddle, enjoy some sun, the water and catch a few bass.